Son rêve était de devenir mannequin. Découvrez l'incroyable histoire de Liza Golden-Bhojwani.
Voici l'incroyable histoire de Liza Golden-Bhojwani. Son rêve était de devenir mannequin a tout prix et pour cela elle a suivi un régime drastique jusqu'à s'affamer. Elle était rachitique. Et malgré tout, personne ne s'est retourné sur elle pour lui donner sa chance. Habituellement, Liza n'est pas si mince, elle a des formes, elle a donc du franchir plusieurs caps difficiles pour devenir aussi maigre qu'elle ne l'a été. Et voici un avant/après de sa transformation.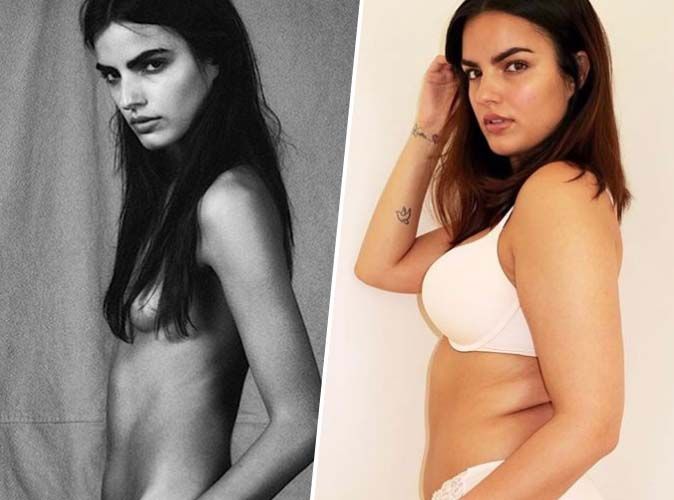 Le comble de cette histoire c'est que si Liza n'a pas réussi à devenir mannequin en étant mince mais qu'elle a décroché des contrats en ayant pris du poids. Aujourd'hui elle se sent beaucoup plus à l'aise dans son corps et elle assume ses courbes qui lui permettent de vivre de sa passion.
All set for the pool Never thought I'd be living a life where around Christmas time I'm in a bikini, instead of snow gear #christmasinthetropics #pooltime #bikiniready #normalizeus: @thirdeyejedi
Hi guys! So I just wanted to give a little FYI to you all…My blog that I keep mentioning IS in the works, but will take some time to build into what I want it to be. I have been contemplating the whole blog thing for a few years now, mainly because I was worried it wouldn't do well or it was cliche, but I have decided to test the waters in something new and exciting which can also keep me close to my husband and dogs here in India ❤️ I seriously LOVE to write and I am so tired of running out of character space on insta captions so I am actually really excited I was always nervous about doing it, but I am happy to say I am actively creating content for it If it flops at least I can say I tried. Isn't that what life's about? I would love to hear your feedback on content you'd like to see or topics you'd like to see addressed? LMK #happywednesday #excited #staytuned
Missing those magical goa moments ✨⚡️#missing #takemethere #bikiniready #normalizeus #goldenjediadventures: @thirdeyejedi
Moralité : ne jamais changer pour plaire et/ou se faire accepter, l'important c'est de se sentir bien dans son corps et dans sa tête.
Et si vous voulez suivre Liza Golden-Bhojwani sur Instagram, ça se passe par ICI ! 
Source: Lire L'Article Complet